Instructors
September 23, 2021
2021-11-23 21:27
Instructors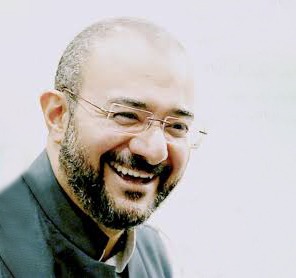 Dr. Jasser Auda is a scholar of Islamic legal theory with a focus on the higher purposes (maqasid) of the Islamic law. Among his many prestigious titles, he is the President of Maqasid Institute Global, a think tank registered in the USA, UK, Malaysia and Indonesia, a Founding and Board Member of the International Union for Muslim Scholars, and an Executive Member of the Fiqh Council of North America. He has a PhD in the philosophy of Islamic law from the University of Wales, UK, and a PhD in systems analysis from the University of Waterloo, Canada. Early in his life, he memorized the Quran and undertook traditional studies at the Study Circles of Al-Azhar Mosque in Cairo, Egypt.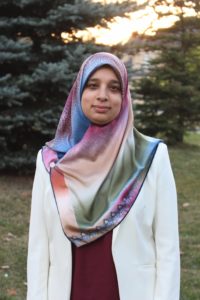 Sarah Attia is a mother, educator and community activist.  Sarah is a graduate of The University of Toronto, Faculty of Engineering, holding a bachelor and a master degree in chemical engineering. Sarah spent over 10 years working on providing quality international education to children in Egypt as a principal, teacher, and founder of an international school in Cairo, Egypt. She has a particular interest in curriculum development, character education, and community contribution. She is currently the project manager of MAC iRISE, where she oversees character education curricula and values based programming for MAC Islamic Schools. Sarah has always had a passion for working with young people and also currently serves as the Director of Youth for the Muslim Association of Canada.  In addition, Sarah is a member of the Board of Directors of the National Alliance for Children and Youth (NACY), a national charitable organization dedicated to improving the well-being of children and youth in Canada.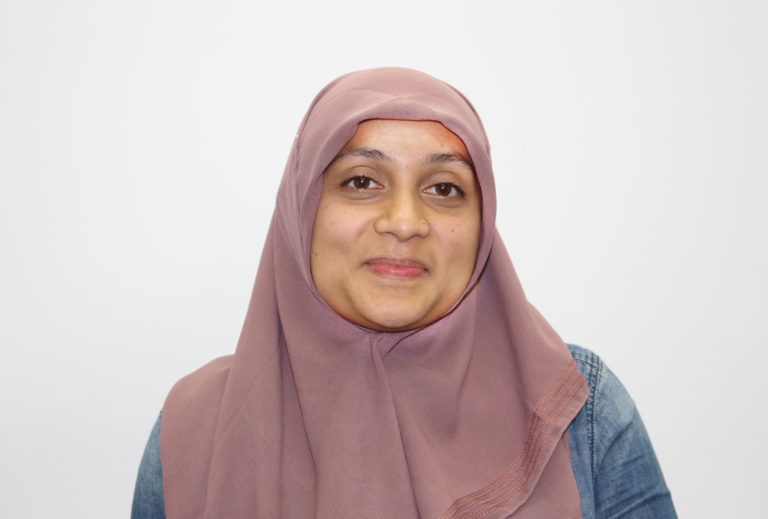 Memona Hossain is a mother, community activist, and a PhD candidate in the Applied Ecopsychology program & Eco-Art Therapy Certification through Project Nature Connect. Memona has also completed her Master's in Education at the University of Toronto and has been working in the field of Mental Health, Addictions, and Developmental Disabilities for over 15 years.  She teaches Ecopsychology through community platforms at the University of Guelph Arboretum, Emmanuel College, UofT, and Riverwood Conservancy. Memona is involved in Eco-diverse conversations, engaging with individuals and groups of diverse backgrounds as it pertains to climate action. She has served on the National Executive Council & Board of Directors for the Muslim Association of Canada (MAC). Memona currently lives in Mississauga, Ontario – the land that is part of the  Treaty Lands & Territory of the Mississaugas of the Credit.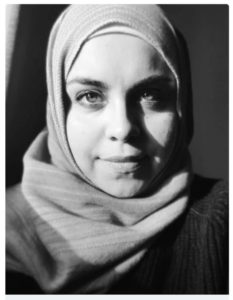 Nakita Valerio is an award-winning writer, researcher, and Muslim community organizer based on Treaty 6 territory, Amiskwacîwâskahikan (Edmonton, Canada). She is honoured to serve as the Research Director for the Institute for Religious and Socio-Political Studies (I-RSS), as well as the Editor-in-Chief for the RSS Journal. She is a graduate in history and Islamic-Jewish studies from the University of Alberta and has been a research fellow with the Tessellate Institute, I-RSS, the Edmonton Council of Muslim Communities (ECMC) and Mercy Mission Canada (MMC).  Nakita also acts as an academic strategist/mentor for graduate students in the disciplines of history, religious studies, sociology, and social work. She also serves as an advisor to the Chester Ronning Center for the Study of Religion and Public Life at the University of Alberta.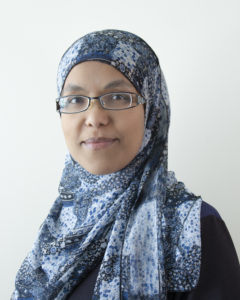 Tihitena (Tina)  Aseffa is a Senior Researcher at the Muslim Association of Canada (MAC).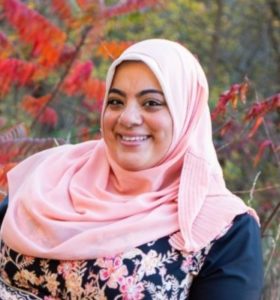 Maryam Attia is a mother and passionate educator with a love for learning and teaching. She is a University of Toronto graduate with a Honours Bachelor of Science and Bachelor of Education. Maryam is an Ontario certified teacher and guidance counsellor, and she has more than 10 years of experience in schools as both a teacher and administrator. She is currently a senior program manager at Muslim Association of Canada (MAC) with a focus on character education. Maryam values service, dedication and excellence and strives to live those values in everything she does.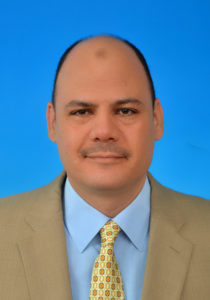 Ali Al-Halawani is currently the Content Production Manager at the Muslim Association of Canada (MAC). Ali has previously been the Dean of Student Affairs at Al-Madinah International University as well as an Assistant Professor and Academic Advisor at International Islamic University Malaysia, in Kuala Lumpur, Malaysia. In 2016, Ali was awarded the Lecturer of the Year award at IIUM and has since authored 3 books (1 on persistent social problems and 2 on Applied Linguistics), translated 16 books (11 from Arabic into English, and 5 from English into Arabic), participated in 20+ conferences on language, translation, and spiritual themes, published 8 academic research works on Applied Linguistics in international journals, authored 400+ write-ups on linguistic, social, and spiritual topics, and led several translation teams across Egypt, Malaysia and Canada.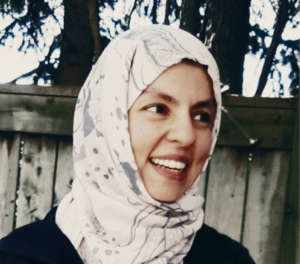 Asma Ahmed has a PhD in Critical Policy and Educational Leadership from Western University. She is currently working as an adjunct professor in Niagara University in the College of Education. She is also the Senior Instructional Designer at the Muslim Association of Canada (MAC). Asma regularly conducts workshops for preservice teacher candidates and the Faculty in Departments of Education on supporting Muslim students.